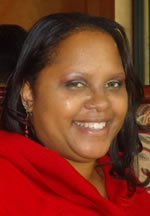 Toney has Empathic, Clairvoyant, Clairaudient, Clairsentient and Mediumship aptitude. She will connect with her Spirit Guides to provide the most accurate answers for the best reading possible. This is her calling in life, to share her gift while encouraging and motivating others to their highest good. She will give you insight into life's most challenging situations. Toney will never sugarcoat or just tell the client what they want to hear, as is this unethical. She will always use intergrity and compassion during her readings. She is often described by her clients as honest and someone who truly cares for others.
Education and Experience
25+years experience in the metaphysic's. Bachelor's degree in Psychology. Certification in Alcohol and Drug Studies.
Toney Davis is unavailable ... but you can arrange a call back!



$3.99/min - First Time Callers get 3 Minutes Free!*
Read Toney's Feedback! | Leave Feedback | Email Toney