| | |
| --- | --- |
| | |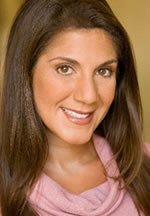 Joy is a gentle yet powerful advisor. Talking with her is like having a friend who has walked alongside your experience. She does not rely on any tools and only depends on her powerful abilities. Her uncanny abilities allow her to tune into your energy and the energy around you in order to pick up on situations and people. With little to no information, Joy will reveal the truth about any situation with absolute clarity. She often communicates with angels and spirit guides during readings. She is also able to communicate with deceased loved ones, offering messages to those seeking closure and understanding. She is also an animal communicator, providing messages from animals both alive and deceased. There is one trait to Joy that surpasses all her abilities and that is the size of her heart. She is truly an angel here with an incredible gift us. Joy is also an Ordained Minister, Certified Cantor and Certified Reiki Master. In addition, she is a healer. During a reading, she can perform chakra balancing and theta healing which she uses to facilitate her energetic healing capabilities.
Education and Experience
Joy has been giving intuitive medium readings through her own ministry Healing Visions Ministries since 2004. Joy works with many organizations in the spiritual and metaphysical communities, as well as guiding Indigo & Crystal children. Joy is an Ordained Minister, certified cantor, certified Reiki Master, Chakra Balancer, Theta Healer, Mind Reader, Spiritual Counselor, and Animal communicator. Joy holds a Bachelor of Divinity Degree for Ministry from Universal Brotherhood and was certified at The Johane Rutledge School of Intuition, and The Cristovao Brihlo Institute for Crystal Healing.

Testimonials:

I have to tell you that Joy Elle is one of the most consistent and reliable readers you have. Actuallly made me gasp a few times during phone call as she got names and situations right on the mark.
Blessings to you,
- - A.P.

Joy Elle is one of my favorite people who I have ever crossed paths with. Her spirit is beautiful and her readings are amazing. You feel like you are talking to a long time friend with good intention who really cares about you. All I can say is she's exactly everything her name says she is. JOY!
-- David B.


Joy Elle is AMAZING!!! She had told me things that quite frankly, scared me....like she was in my head! Joy had told me specific things about my Grandfather, who had past on a few years ago, that only I had known about. Also, she was accurate with names of my family members that she didn't even know or had been told about. I was very happy with her readings. I would HIGHLY recommend Joy's services to anyone and everyone who is interested in learning more about themselves or people around them.
-- Dylan R.

I whole heartedly thank you for the reading. I am at peace in many areas and ways. Closure has come to much. Prayerfully one day I can be as attuned as you are. I speak abundant blessings and light upon and around you. May you never be in lack or in need. May you always prosper and be in whole health. May those whom you come in contact feel and see The Light radiate from off of you. You're such a precious blessing.
--Doug C.


Joy, I want to thank you for your wonderful advice. You have helped me tremendously and you were so right about my sister. I don't know if you remember, but she has been estranged from our family and I took your advise about contacting her. It turns out, that she really did want to reconnect. She has just been dealing with a lot and needed an outstretched hand. You are wonderful! My friends are anxiously awaiting their readings.
--Dana A.

Hi Joy Elle, This is Tami. I came to see you last Friday. You were highly recommended by a fellow employee and I can't begin to tell you just how much you've helped me. I came to you feeling very alone and scared due to some family issues. The first words to come out of your mouth hit the nail right on the head. I was so surprised and touched that I couldn't help but cry. You knew everything that I had been concerned about and really helped to give me some peace of mind. I am a spiritual person and have been on the spiritual path for about 5 yrs. now. I try to "give it to God", but sometimes when it is so close to you it's easier said than done. You are truely gifted. Thank you so very much for sharing your gift with the rest of us. It means so much. Peace and Love,
--Tami B.

Her mediumship abilities are off the charts. This is the first time I have spoken with someone who was so plugged in. I asked if a particular person was with me and she was able to validate what he died of, his sons...and then she said why is he showing me penguins and I had just looked at a picture of penguins wearing harley jackets on a facebook page...she then told me something and I corrected her and then he corrected me through her with very personal information that I understood but she didn't. It was amazing and she had a very clear connection. Thank you Joy it was a pleasure.
-- Christine N.

Thank you Joy for the great insight into my changes that I am going through... it was very helpful!!
--Jill V.

Joy Elle left me almost speechless as she drew the name of a family member without any information from me. She has managed to remember the details of my situation from a recent call, which was helpful and impressive; it made me believe that she is truly invested in her clients, so much so that she remembers the smallest details.
--Laura D.

Joy is very loving, a pleasure to listen to and very compassionate. She will direct you in the right direction and tell you where your current thoughts are leading you in life and give you confidence to trust life. I highly recommend her.
--Sandra T.

Very impressed! I received the crystal clear info I needed.
--Lori M.

She was vey accurate about the situation. She has a kind voice and is very understanding. Give her a call, you will be pleased.
--Hanna B.

I have had some really great readings with Joy. She is very quick and gives you so much information. I am just amazed everytime I talk to her.
--Karen R.

Joy is very supportive and loving. I highly recommend her as an advisor.
-- Joanna I.

The best reading that I have ever had. I was flabbergasted so much so that I kept interrupting to verify why she was correct. She didn't try to get you to lead her. She is 110% legit.
--Samantha K.

Joy picks up names, deep feelings and gives wonderful uplifting advice. Everything she has said has come true. She has given me positive messages and help me focus on the good things and not to worry about small issues that I've been focusing on.
--Danielle L.

Joy picked up on the situation right away and gave very good advice and was so encouraging. The faith in God and Angels is what is needed and I agree. It was such a good experience talking to her.
-- Kate M.

Joy picked up on many details very quickly even naming my grandmother specifically and some of the activities she did when she was alive. Joy was very kind to speak with and offered clear insight into my questions with straightforward information. Thanks so much and I look forward to speaking with you again soon.
--Chrissy P.

An amazing psychic. She named names of people within my life and on the periphery. She actually saw the enviornment I was in...she was seeing orange (I have mango walls and a red/orange couch, she saw a small animal (my dog was right beside me)...she saw my brother (who co-owns and lives in the townhouse with me). She was able to see the exact reason for his current depression. She saw so much more but I won't go into here...you get the point. She is truly gifted.
--Gillian F.


Joy Elle is an excellent reader. I was amazed at her accuracy naming peoples names I know and where they fit into my life. She also told of many specific situations that were going to happen before they did. I am going to get another reading from Joy in the future because my past reading was well worth it!
-- Jim M.

Joy is outstanding... I did get a job (so excited) she knew I would, she knew when. But even more then that she has the ability to keep me calm and truly helped me through a scary time. I only wish I found her a year ago. She has truly made a difference in my life... Thank you
--Diane

Once again, Joy has completely blown me away. She is amazing. I can see why she has so many testimonials. I like her approach, and very much appreciate how often she is availble for readings. Some of the readers are hard to catch, are only available on various times and days. She always seems to be available. She obviously works very hard and her heart is in her work. She is very comforting, and I think she must be a healer. She comes up with these references that leave no doubt that the message is being validated, and the references are so meaningful, but someone overhearing wouldn't understand why. It's like speaking in another language, a higher realm. I just love her.
--April J.

Hi Joy, I just wanted to let you know how amazing your gift is. You mentioned that I was going to be dating a guy named Michael in a few months..and although its not the Michael I thought it was gonna be..I met another one who is absolutely amazing. Your so good! It blows my mind!
--Hannah C.

A couple of months I was going through a rough time with a previous relationship. Joy gave me advice that about another person that I would meet who would be better suited for me to have a relationship with, I have to say she was hands down correct! When it all happened, I was floored! I can't wait to see another prediction unfold that was discussed about my career path. You are the best!

--Helen J.

Just wanted to say thank you for your insight and your readings over the year.
You've been so good :-) Thank you!

--Sasha L.

Hi Joy, I had a reading from you a few weeks ago. I really felt a connection with you, and believe that the time lines and outcomes that you provided will come true. I had never explored a medium reading before, and when you said that you had connected with my dad who had the Initial R and passed away with Cancer, I became even more of a believer. I have not connected with my dad since his passing almost 35 years ago. My dad was my life at that time, and when he died I felt that apart of my soul left with him. I have never been the same and miss him very much. Thanks for the reading I will let you know as things progress. Blessings.
-- Barbie

Hi Joy, I wanted to follow up with you and tell you that I had 2 dates with a new guy
you told me I would meet.. back in December, you told me I'd meet someone and that person
will be emotionally available. The sign for that will be the name JACK/
JACKSON..... Well, we've been talking a bunch and as it turns out, he was
telling me that his son has 3 best friends at preschool: Jack, Jackson, &
Jackson. You are good with the names, JOY! Thanks so much and we'll be talking soon.
--Jane
Joy Light is available ... and ready to take your call!



$4.99/min - First Time Callers get 3 Minutes Free!*
Read Joy's Feedback! | Leave Feedback | Email Joy