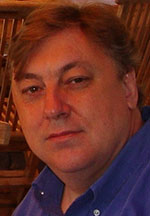 Simon is an empathic, intuitive British psychic who has read for many years in both England and the US. He has attended the prestigious London Psychic Foundation in England, but graduated from the Holistic Studies Institute in New York City, USA. Rev. Simon Malt, an ordained Spiritualist Minister, Board Certified Séance conductor, and Reiki Master has worked with many prominent celebrities and members of the show business and theater world; he was chosen as one of only 50 psychics nationwide to work with the famous "Psychic Detectives" TV show on TruTV. He is available for Tarot readings and working with his spirit guides is ready to reveal the answers to your questions and guide you to set you on the right path.

Education and Experience
Studied with the London Psychic Foundation London
Ordained Spiritualist Minister
Board Certified Séance conductor and Reiki Master - Holistic Studies New York.
Simon M is available ... and ready to take your call!



$4.49/min - First Time Callers get 3 Minutes Free!*
Read Simon's Feedback! | Leave Feedback | Email Simon