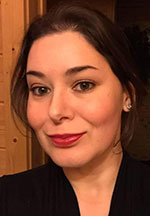 Psychic readings for love, career, and general questions. Clairvoyant and initiative readings are completed by direct contact through spirit guides and use of tarot and oracle cards.
Education and Experience
12 years experience giving readings and guidance. I am a reiki healer and spiritual counselor. My readings are straight forward and compassionate and I will not withhold s as my information that the cards or your guides give me.
Nicole Bresicha is unavailable ... but you can arrange a call back!



$3.33/min - First Time Callers get 3 Minutes Free!*
Read Nicole's Feedback! | Leave Feedback | Email Nicole