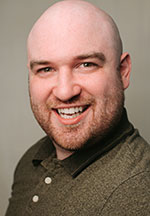 Alex Gagne is a seasoned psychic that uses the tarot as a tool to amplify his senses when aiding clients through hard times and finding answers to those nagging questions. Off the cuff Alex also uses the present astrological signs and correspondences to help further connect each reading to the natural world around us.
Education and Experience
Three years of professional tarot reading and spiritual counseling experience.
Alex Gagne is unavailable ... but you can arrange a call back!



$2.99/min - First Time Callers get 3 Minutes Free!*
Read Alex's Feedback! | Leave Feedback | Email Alex