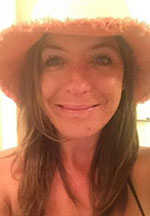 Rachel Riley gives Accurate psychic predictions and and answers to hard questions. She is rehearsed in telepathy and interpretations of telepathy, she also can predict answers to business questions...she is rehearsed in psychology.
Education and Experience
Masters in Psychology in progress, BA in psychology, minor in sociology.. history of predicting world events
Rachel Riley is available ... and ready to take your call!



$4.00/min - First Time Callers get 3 Minutes Free!*
Read Rachel's Feedback! | Leave Feedback | Email Rachel