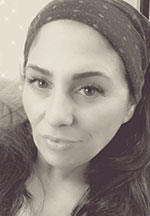 Joanne Rose has been doing psychic readings for ten years. Her gift has been passed down to her through generations of women in her family. She is a certified Spiritual Life Coach, an Ordained Minister and a High Priestess in her spiritual practice. Joanne Rose is a psychic advisor, healer and medium. She also makes personalized candles for you're specific needs.
Through her Tarot Deck or her Oracle Cards, along with her mediumship, she will provide for you all the answers to your questions.
Education and Experience
High Priestess
Certified Spiritual Life Coach
Ordained Minister

Joanne Rose is unavailable ... but you can arrange a call back!



$3.99/min - First Time Callers get 3 Minutes Free!*
Read Joanne's Feedback! | Leave Feedback | Email Joanne