| | |
| --- | --- |
| | |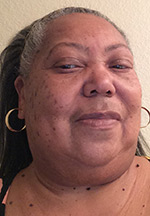 I am a Natural-born Psychic with highly developed empathic and intuitive abilities, a Clairvoyant, life Coach and a Tarot Reader. I receive divine guidance from a higher power to provide the best options available for you. Are you looking for the truth and answers to all your life questions? I am always nonjudgmental and will provide a reading that focuses on you and your needs. If you are lost, lonely or confused, I am here to direct you on the path to happiness and contentment. Specializing in love, relationships, finance, career, family and friendship issues, I will share with you the messages she receives. I will guide you in overcoming challenges or removing negative influences to help you move forward. My goal is to support your personal growth, to clearly see where you are now, help in deciding where you want to be and taking active steps to achieve all you envision. After your consultation, you will feel more at ease and a special peace within your soul. It would be my pleasure to be of service as your vessel for truth, enlightenment and insight.
Education and Experience
Breakups/Divorce
Career/Work
Destiny/Life Path
Love/Relationships
LGBTQ Issues
Syrenity Jones is available ... and ready to take your call!



$2.50/min - First Time Callers get 3 Minutes Free!*
Read Syrenity's Feedback! | Leave Feedback | Email Syrenity