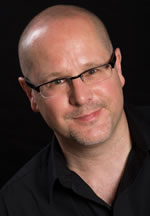 David is a well known Psychic, Witch, and teacher in the Witch City (Salem, MA). Let David help you get the answers you need. With David's many years of reading and Psychic intuition he can assist you with problems in career, marriage, spiritual crisis and all matters of the heart.
Education and Experience
David has more than twenty years experience perfecting his mystical gifts, which include Mediumship, Tarot, and Psychic Vision. Let him teach you powerful spells to bring health, love and financial security into your life, or to take control of negative situations and turn them to your favor.

David Newman is available ... and ready to take your call!



$4.99/min - First Time Callers get 3 Minutes Free!*
Read David's Feedback! | Leave Feedback | Email David