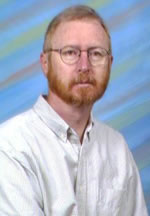 He psychically reads the individual's physical, emotional, spiritual and mental state and the life circumstances surrounding that and assists him or her with any concerns or difficulties regarding their personal lives by suggesting what he see as being the best choice or course of action regarding the client's life path, relationship or other concerns. John is a Psychic Medium and Astrologer with over 25 years of experience in psychic and astrological counseling. He has training in psycho-therapeutic counseling as well. Some of the issues that he looks at include, personality, finances, thinking & communicating, family & residence, romance, creativity, work, marriage and relationships in general, group involvments, education & learning, career and friends.
Education and Experience
John has been doing transpersonal counseling, including psychic readings, dream interpretation and astrological analysis for over twenty-five years. He has had a number of horoscope columns in community newspapers and has taught astrology to adults. Hi is trained in psycho-therapeutic counseling and writes on metaphysical themes such as Tarot Symbolism, Numerology and Dream Symbolism.
R John MacDonald is unavailable ... but you can arrange a call back!



$3.00/min - First Time Callers get 3 Minutes Free!*
Read R's Feedback! | Leave Feedback | Email R