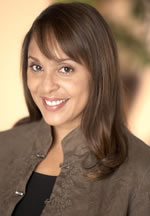 Creole-born, Louisiana native, I am a 9th-generation Psychic Spiritualist and Card Reader. I have been reading for 20 years and use Voodoo tarot, to give the most empowering and life-changing consultation as possible. I have strong gifts of insight. I flat out refuse to see any situation as negative; I feel there is a positive side to any situation, as well as, positive solution. I would love to do a reading for you, so I hope that you contact me today.

Education and Experience
Kimberly has a B. A. in broadcast journalism, and is a professional life coach.
Kimberly has worked as a professional psychic at the Psychic Eye near Standford University.
Kimberly has worked as tarot card reader at fairs, at U.C. Berkeley, her home, on the phone on the web.

Kim LeBlanc is unavailable ... but you can arrange a call back!



$3.99/min - First Time Callers get 3 Minutes Free!*
Read Kim's Feedback! | Leave Feedback | Email Kim