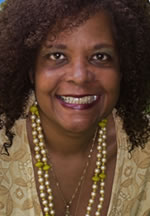 Donna Edwards is a Spiritual Advisor and Natural-born Clairvoyant Psychic, and has worked in this capacity for the last 40 years. She will pick-up on the spirit that dwells within you to answer your questions and being a Medium has allowed her to teach others who may be gifted. For years, she has taught those that are interested in furthering their gifts and has guided others to enrich their lives. Donna is available for spiritual guidance and to look into your future. Spirit will answer any questions you have; all you have to do is ask!

Education and Experience
Donna's, experiences as being the spiritual advisor and teacher of The Little Guardian Angel Spiritual Church located in Chicago, Il. She has worked and counciled people of all walks of faith and also has had the opportunity to be the guest Spiritualist on property at The Beaches Grande Sport, Ocho Rios, St Ann, Jamaica. Her gifts are vast.
Donna Edwards is unavailable ... but you can arrange a call back!



$7.00/min - First Time Callers get 3 Minutes Free!*
Read Donna's Feedback! | Leave Feedback | Email Donna