| | |
| --- | --- |
| | |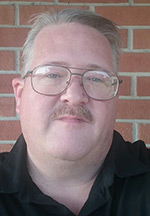 Rev. David is a Psychic Intuitive, Rune Master, Tarot Reader, and High Magic Manifestation Teacher/Coach. He can help you to manifest your desires, to speak truth into your existence, and ALTER YOUR EXPERIENCE OF REALITY. Get what you seek in a reasonable time. Stop waiting. For the Highest Good of All Involved ONLY.

He has studied Univeral Laws, High Magic, and Principles since early childhood being a student of Ancient Spiritual Masters such as Jesus and Buddha to name a few. He is Icelandic and has studied the Northern Way and High Teutonic Magic.

He is a graduate of a Theological Seminary with a Doctor of Sacred Theology and Former Priest in the Liberal Catholic Church International of Harlem, NY. He has lived in Israel where he studied Theology in the Holy Land. He blends New Thought, Mysticism, The Radical Message of Jesus regarding our ability to harness the powers of the Universe and Our true Identity as God himself, the I AM that I AM of Genesis in the Bible.

He is a hodgepodge of Spiritual Knowledge the World over and able to teach you to do what Jesus said you could do. Heal the sick, cast out devils, drink poison, be bitten by deadly vipers and recover, say to this Mountain be cast into the Sea and greater things than these shall you do.

For a dose of reality and truth. Call Rev. David today.


Education and Experience
National Guild of Hypnotists - Certified Hypnotherapist
National Guild of Hypnotists - Certified Advanced Hypnotherapist
Omni Hypnosis Training Center - Metaphysical Hypnotist
Hands of Fire Reiki Training - Reiki Master / Teacher
Former Ordination - Alliance of Divine Love & Certificate in Comparative Religions
Current Ordination- The Universal Light, Inc.
Ministry Certificate - High Magic

10 Yrs Experience as a Spiritual, Intuitive Counselor / Tarot Reader on:
Chapel of Divine Love Church
eBay (Email Readings)
Etsy (Email Readings)
KEEN.COM (Phone Readings)
Psychic Interactive (Phone Readings)

David Phelps is available ... and ready to take your call!



$1.49/min - First Time Callers get 3 Minutes Free!*
Read David's Feedback! | Leave Feedback | Email David